Installing Arduino IDE
This tutorial will walk you through downloading, installing, and testing the Arduino software (also known as the Arduino IDE – short for Integrated Development Environment). Before you jump to the page for your operating system, make sure you've got all the right equipment.
What you will need:
A computer (Windows, Mac, or Linux)
An ESPcopter
A USB – micro

USB
Launch and Blink!
After following the appropriate steps for your software install, we are now ready to test your first program with your Arduino board!
Launch the Arduino application
If you disconnected your board, plug it back in
Lesson 1. Blink
Select the type of ESP8266 you're using: Tools > Board > your board type
Select the serial/COM port that your Arduino is attached to: Tools > Port > COMxx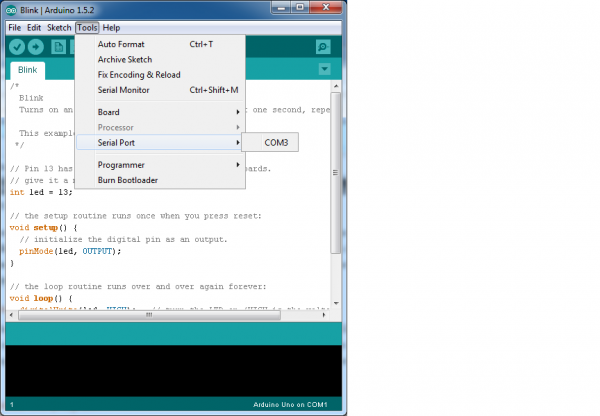 If you're not sure which serial device is your Arduino, take a look at the available ports, then unplug your Arduino and look again. The one that disappeared is your Arduino.
With your Arduino board connected, and the Blink sketch open, press the 'Upload' button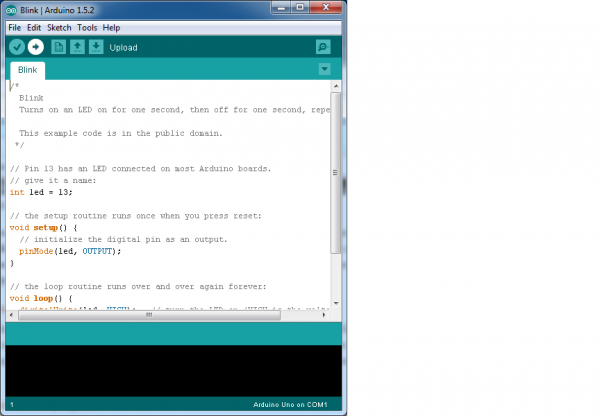 After a second, you should see some LEDs flashing on your Arduino, followed by the message 'Done Uploading' in the status bar of the Blink sketch.
If everything worked, the onboard LED on your Arduino should now be blinking! You just programmed your first ESPcopter!